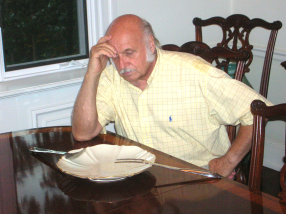 WORLD'S SPOONS and FORKs, I am fearful of what's coming into this world's plates.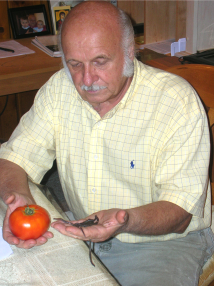 Worms, caterpillars, butterflies and all other creatures who are in my organic garden, I trust you more than I trust the entire world. I know that where you live, health and freedom grows. Thank you God, thank you Nature for my health, and thank you America for the freedom.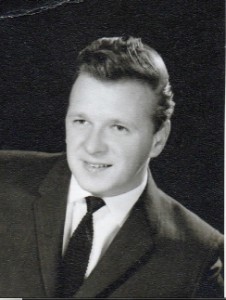 America enabled me to fulfill my dreams. I fixed my teeth and for the very first time I was dressed in a brand new suit.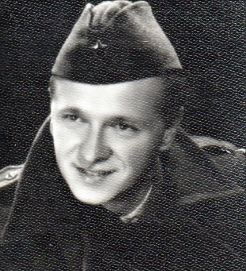 I served in the Armed Forces of former Yugoslavia for two years and that was lost time but not wasted time. I soon learned that this world doesn't need Armed Forces. This world just needs respect and love to be able to live a peaceful, healthy life.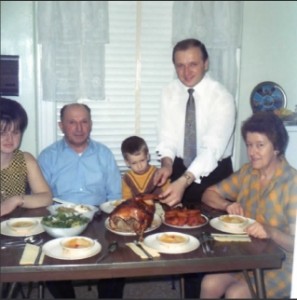 My wishes began to grow in Europe, in a small town of Croatia, and my dreams were born and began to grow in America. They were freedom, a family, peace and every day's good meals.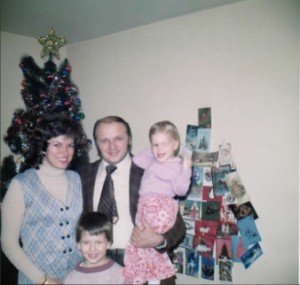 I stand here with my two children Nancy and Stephen Fanuka and my editor/sister Vera on one of my many peaceful Christmas holidays in America, a beautiful blessed land, a land from where God's name was never chased away.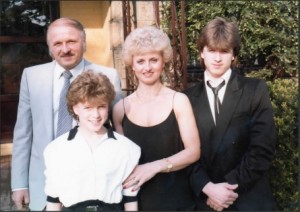 This is a picture of my love and my dreams – my wife and my two children. I remember myself being a child only for the first seven years of my life, before I started going to school. I remember sitting on my Mother's lap feeling hungry and cold as my Mother's warm tears continuously trickled on my small face. Although this was over sixty years ago, I can still hear her voice saying "May God and America help us."
Believing in God, my wishes and dreams never died. With God's and America's help, my two children were born in America. I am grateful to God that they were born in America, two great Americans – Nancy and Stephen Fanuka.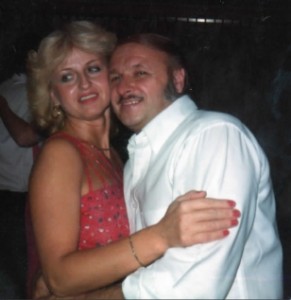 God, we look like we never have a single argument between us. This is my beautiful wife, Mira, a good wife, Mother and Grandmother. She lives the American dream and loves America.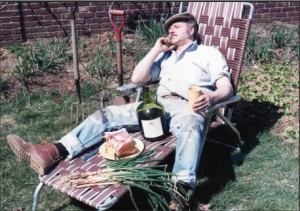 I found a very beautiful, peaceful life in my garden and in America.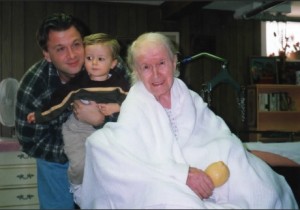 This is a picture of my son Stephen, with his own son Spencer, and my beautiful ailing Mother, who never stopped praying and loving America, until her very last day.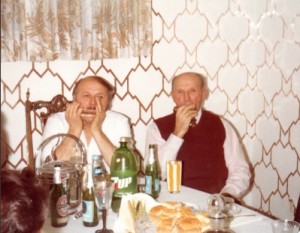 Here I am, sitting with my good Father, a very honest man, a good friend, a great Croatian and a proud American. Before he passed away I asked him, "When you die, would you like to be buried in Croatia?" He answered me, "No, I'd love to remain a bit longer, here in America, because the Balkans cannot be trusted."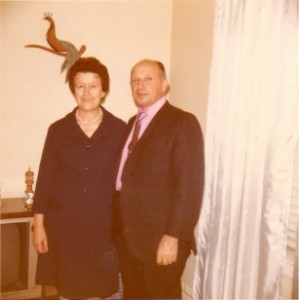 Here is a picture of my Mother and my Father when they first came to America in 1960. The entire world can love you, but no one can love you as much as your Mother and Father. There are no words that can adequately express how much they loved the American land, and all of the opportunities and freedoms they were faced with for the very first time in their life. They had an everlasting gratitude and thanked God every single day.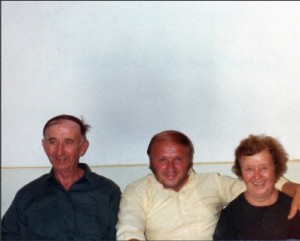 Here are two of my favorite relatives, my aunt Tonica and her husband, my uncle, Josip Brnic. They were two amazing people who were born and lived in Croatia, yet they loved America and were its patriots. My aunt Tonica was a selfless human being who during World War II very often shared her very last piece of bread with me.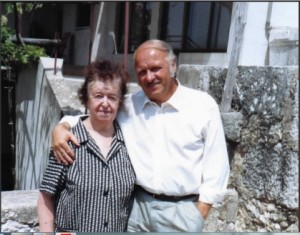 Here, once again, I am standing next to my good aunt, Tonica. In honor of her memory, I could sincerely say that she was the very best wife and Mother God could've created. She taught me so much about life, and whenever she had an opportunity she expressed her feelings of how fortunate I was to be living in America.
This is not only my best friend, but the world's best friend, as well. It is a friend who never changes his mind. He was just like America was, and is. He helped the entire world. World, what has happened to our world's best friend, the donkey? There are only a few of them left in the world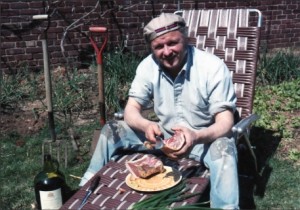 Can you believe it? It's me! I am a lucky American. I'm sitting in the middle of my garden with some Italian prosciutto, a gallon of wine and two garden forks ready to be used. This is freedom and a beautiful life in America, a dream, that for me, turned to reality. If you like to work and be "rich," you, too, should come to America.